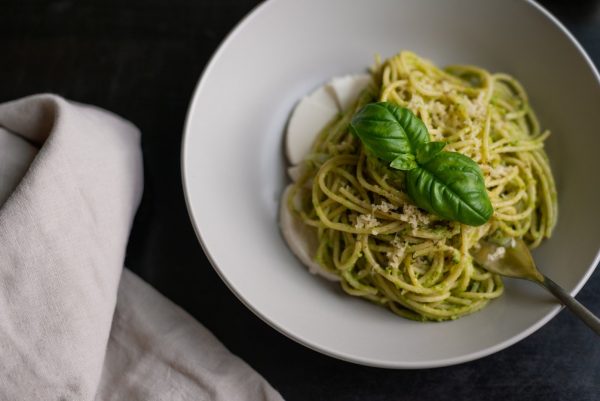 Are you on the hunt for a culinary experience that satisfies your vegan cravings while enjoying the vibrant atmosphere of Hillcrest, San Diego? Look no further than Tavola Nostra, one of the best Italian restaurants in Hillcrest. At Tavola Nostra, we take pride in offering a diverse hillcrest menu that caters to everyone, including those who follow a vegan lifestyle. In this article, we will tantalize your taste buds with our vegan offerings, which include a range of appetizing dishes you won't want to miss.
Caponata Siciliana: A Vegan Dream
Start your vegan journey with our mouthwatering Caponata Siciliana, a flavorful antipasti that embodies the essence of Sicilian cuisine. Sautéed eggplant, olives, and capers come together in perfect harmony, served with grilled bread and sprinkled with pine nuts. This dish not only embraces the rich and robust flavors of Italy but also offers a delightful vegan twist. As you savor each bite, you'll find yourself immersed in the culinary tradition of Sicily.
Sicilian Mixed Greens: A Garden on Your Plate
For a refreshing and nutritious salad option, try our Sicilian Mixed Greens. This vibrant insalata combines marinated cucumbers, heirloom tomatoes, carrots, bell peppers, and red onions, all generously drizzled with our 15-year-aged balsamic vinaigrette. The result is a colorful and crisp salad that provides a perfect balance of flavors. Whether you're enjoying a leisurely lunch or a dinner outing, this vegan delight is sure to please your palate.
Pesto Pasta: A Classic Favorite with a Vegan Twist
When it comes to Italian cuisine, pasta is a universal favorite. At Tavola Nostra, we offer a vegan-friendly Pesto pasta that is simply unforgettable. Imagine a plate of perfectly cooked spaghetti, adorned with parmigiano reggiano, toasted garlic, basil, and pine nuts, all dressed in a luscious pesto sauce. It's a symphony of flavors that will transport you to the heart of Italy. This dish proves that vegan dining can be both indulgent and authentic.
Penne all'Arrabbiata: Spicy and Satisfying
If you crave a little heat in your vegan meal, our Penne all'Arrabbiata is the perfect choice. This pasta dish features penne pasta tossed in spicy chili oil, fresh basil, garlic, parsley, and a drizzle of extra-virgin olive oil, all harmoniously combined with a zesty red sauce. The fusion of fiery spices and Italian flavors will leave your taste buds tingling with excitement. It's a vegan masterpiece that captures the essence of Italian cuisine with a fiery twist.
Situated in the heart of Hillcrest, San Diego, Tavola Nostra is more than just a restaurant; it's an experience that combines the warmth of Italian hospitality with the vibrant atmosphere of one of San Diego's most eclectic neighborhoods. Our commitment to providing a diverse range of options, including vegan dishes, ensures that everyone who walks through our doors feels welcome and satisfied.
So, the next time you find yourself in Hillcrest, San Diego, make Tavola Nostra your destination for a memorable vegan dining experience. Our Caponata Siciliana, Sicilian Mixed Greens, Pesto, and Penne all'Arrabbiata are just a taste of the delectable vegan options awaiting you at one of the best restaurants in Hillcrest San Diego. Indulge in the flavors of Italy, revel in the charm of Hillcrest, and discover why Tavola Nostra is the go-to spot for a delightful vegan Hillcrest San Diego lunch.