—— Welcome to Tavola Nostra
San Diego, meet Pinsa.
An ancient recipe comes back to life in Hillcrest.
Tavola Nostra Pizzeria E Cucina is a full-service Italian restaurant and pizzeria bringing a modern touch to family recipes and an ancient style of pizza called, Pinsa.
Tavola Nostra, which means "our table", is owned and operated by Jeff Oliveri – a first time restaurateur from a family of longtime restaurant owners who hopes to honor his familial heritage and tradition with his Italian dining concept.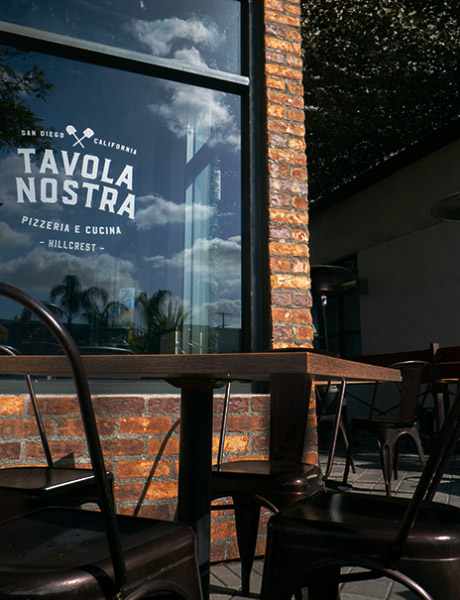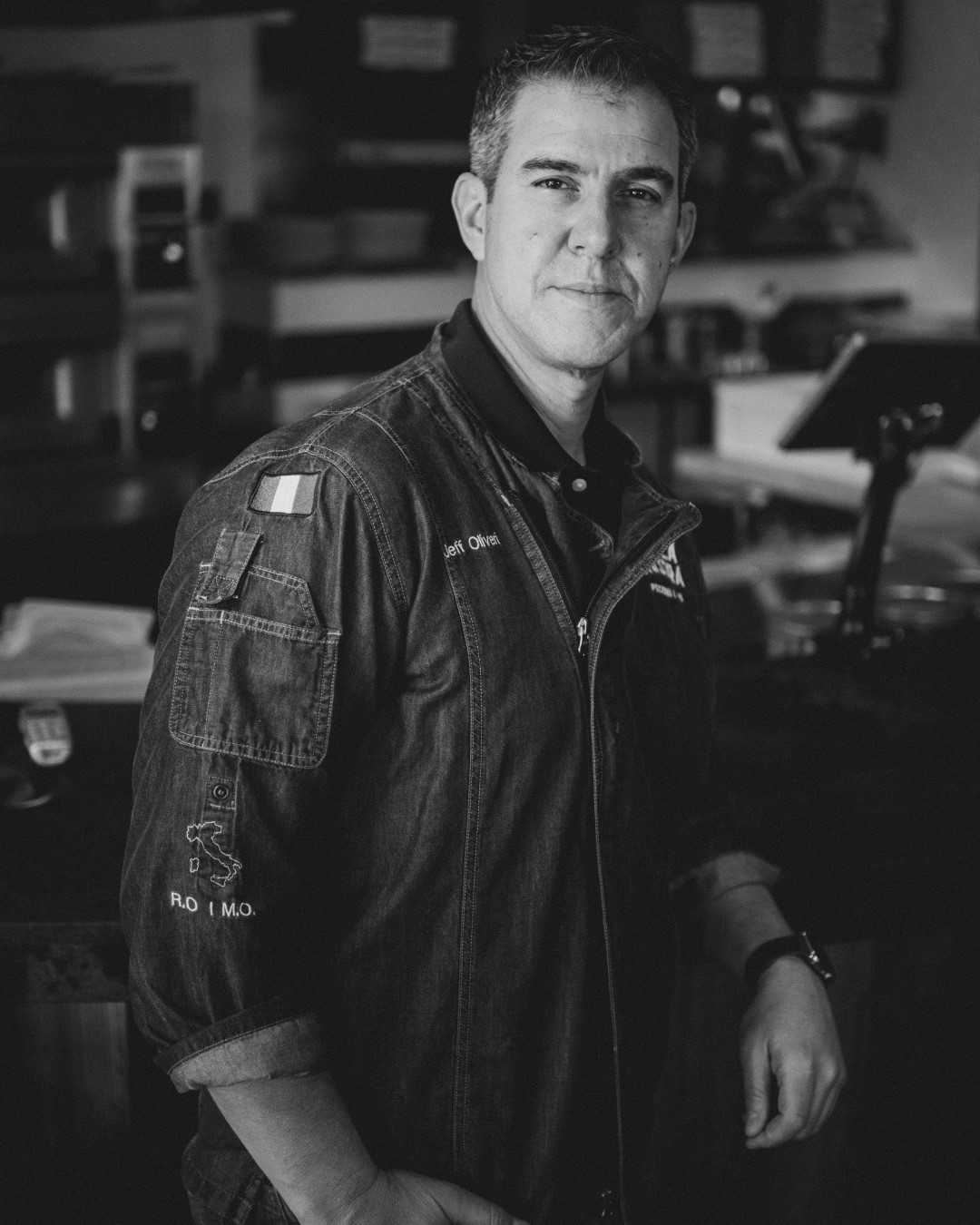 —— Rooted in family tradition
When my parents closed their restaurants, I was too young to take over and eventually ended up working in the corporate world for 25 years, all the while my dream was to open my own restaurant with the recipes of my family," continued Oliveri. "This past year, I finally made the decision to leave the corporate life and pursue my dream, my heritage and what I grew up knowing and loving. The name came from all the years after my father passed visiting my mom every week in her kitchen/table with my brothers eating Italian food – us boys making pizza and pasta with her, including having friends and extended family over to share our table.
—— Book your party with us
Whether you're planning a small gathering or a large festa, Tavola Nostra offers you and your guest unique packages customized to your party size and dining preference. We work with our customers on an individual basis, making each event unique to your specifications. Our space can fit parties of up to 75 people and up to 25 on our outside patio.
Tavola Nostra is also available for full or partial buy-out with seating indoors or outdoors on our outside patio. We offer a customized menu for our private parties, offering you our finest homemade dishes that we know you'll love.
We look forward to celebrating with you, as we have extensive group dining and catering experience with events ranging from birthday parties, corporate functions, graduation dinners, and many more.