At our table you are
enjoying recipes passed
down from generations
past – paired with an
experience of family &
home.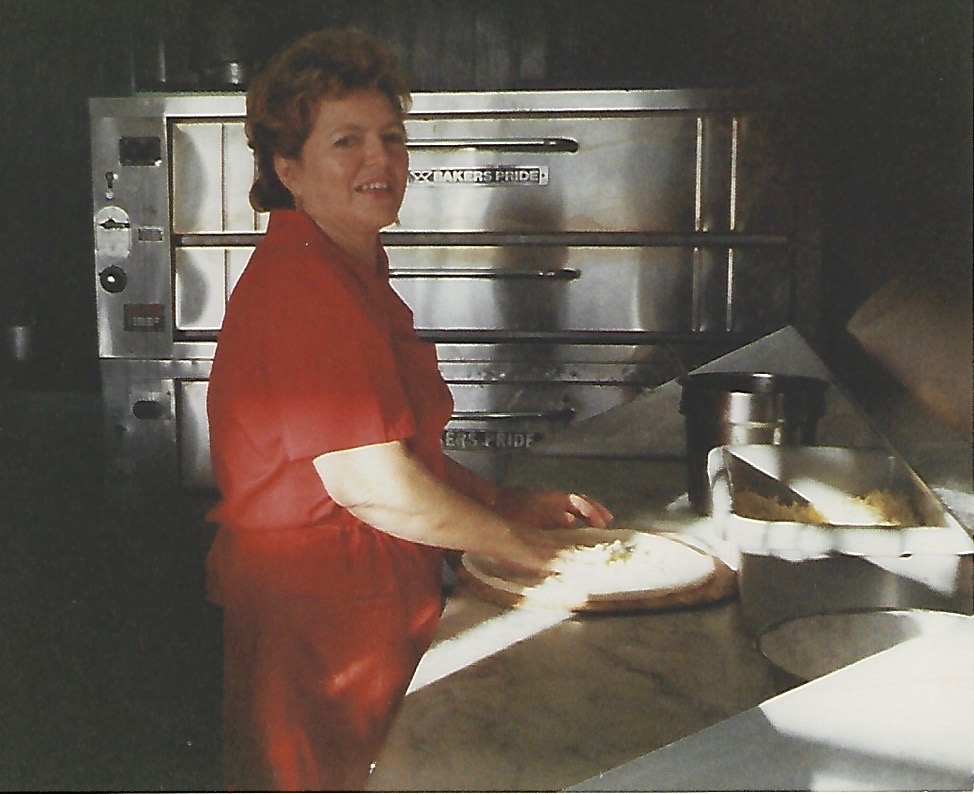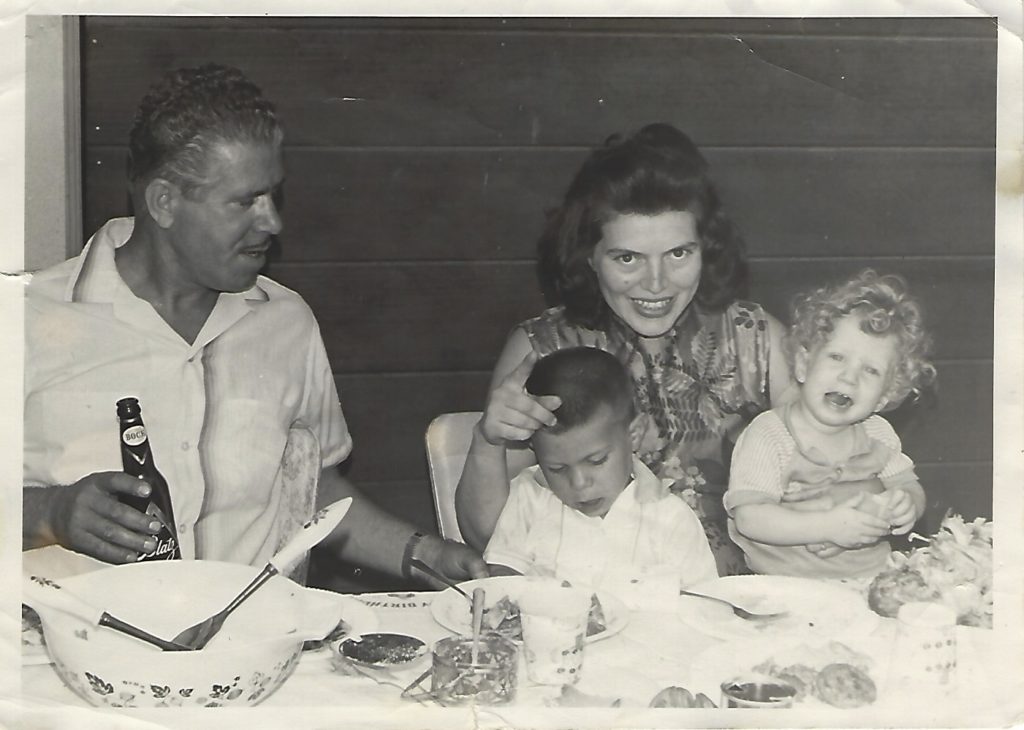 While most kids had
Play-Doh, we grew up
making the real thing,
from scratch. These
ingredients run through
my veins.
Meet the Chefs behind our food.
FOUNDER / OWNER / PIZZAIOLO
Jeff comes from a family of longtime restaurant owners -literally raised in his family restaurants. Jeff's mom, dad, and his brothers are the main influence behind the family recipes and cuisine experienced at Tavola Nostra. Jeff has more than 25 years of corporate business experience in operational and executive management. Jeff trained in Rome, Italy to bring the Pinsa Romana to San Diego for the first time, and his certified to make the "Originale Pinsa Romana".
He enjoys playing golf, sports, traveling, and most of all spending time with his entire family.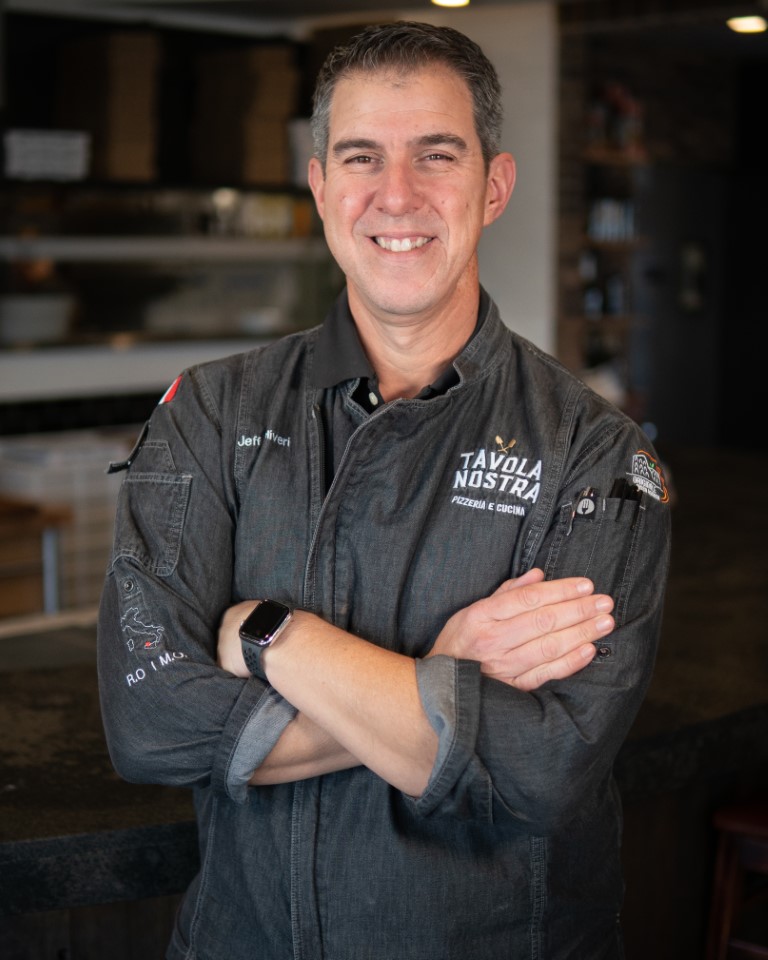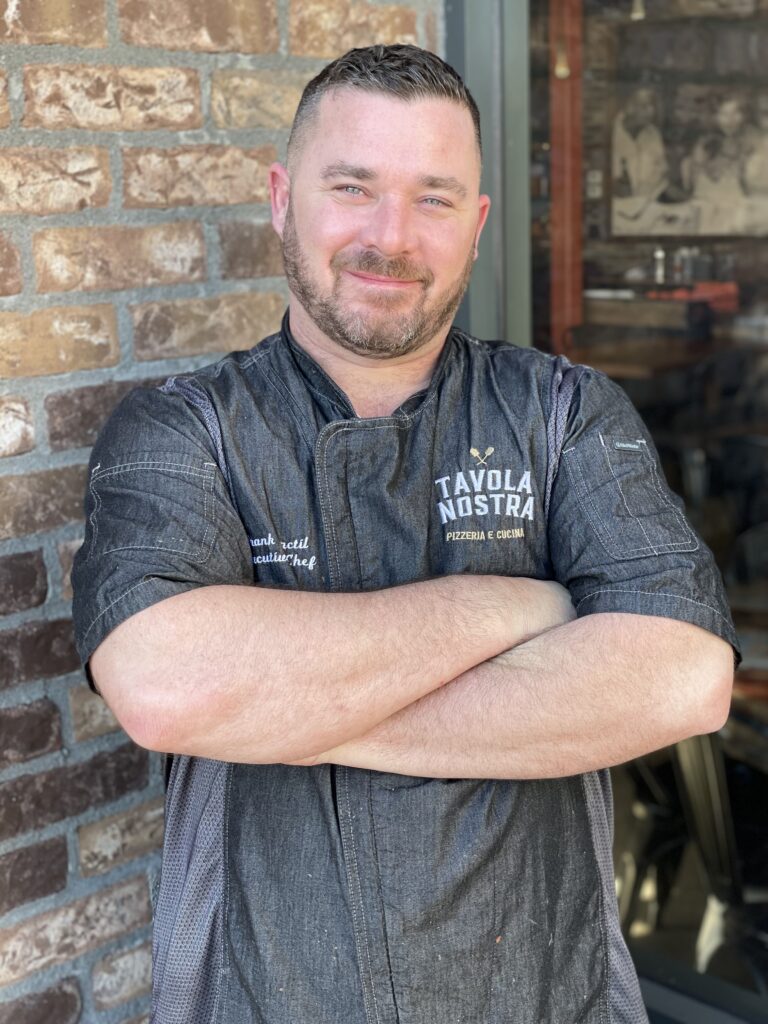 Frank was born in Massachusetts but grew up south of Philadelphia in Delaware. His culinary love started at a young age when he would go fishing and come home to prepare a "gourmet meal" for his Mom. His culinary career started when he was in high school working at "mom and pops" kitchens. He even became a cheese monger in a very affluent community in Delaware. He got married and moved his family out to California over 10 years ago. He has worked in prestigious restaurants such as Herringbone (La Jolla) as sous chef, Team Malarky at Herb + woods where he was head chef of pasta and prep, Cloak + petal, and executive Chef for The Foodery by Rovino. His love and passion are making his food with "love", and that his guests have the best experience as possible.
Frank has 3 kids and 1 grandchild. He spends his off time with his fiancé and kids cooking for them, and taking them new adventures.
Erik was born and raised in Turin, Italy. With over 20 years' experience in Pizza making. He developed an interest in cooking from a young age after watching his Calabrian grandmother in the kitchen. As a teenager Erik had the opportunity to discover, thanks to his Tuscan-born teacher/mentor, a passion for pizza. His experience is vast with work all over the world with stops in Australia where he headed an upstart pizzeria in some of the best-known places in Sydney. He came to America where he worked at top-rated pizzerias in New York City, and at the prestigious Eataly. After a few years, he moved to San Diego where he worked at a different pizzeria before joining Tavola Nostra.
His goal is to enhance tradition, innovation and craftsmanship in pizza making. He believes the greatest gratification comes from the pleasure of making pizza for those who eat it with an approval and a smile of enjoyment!
In his free time, he enjoys running, working out, sports as well as traveling and spending time with his beloved wife Claudia.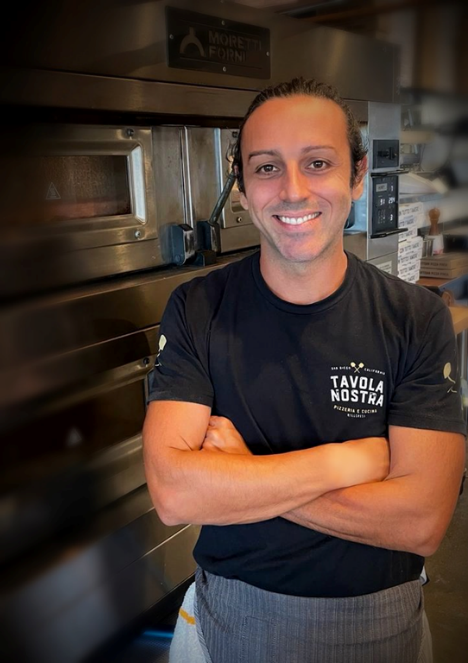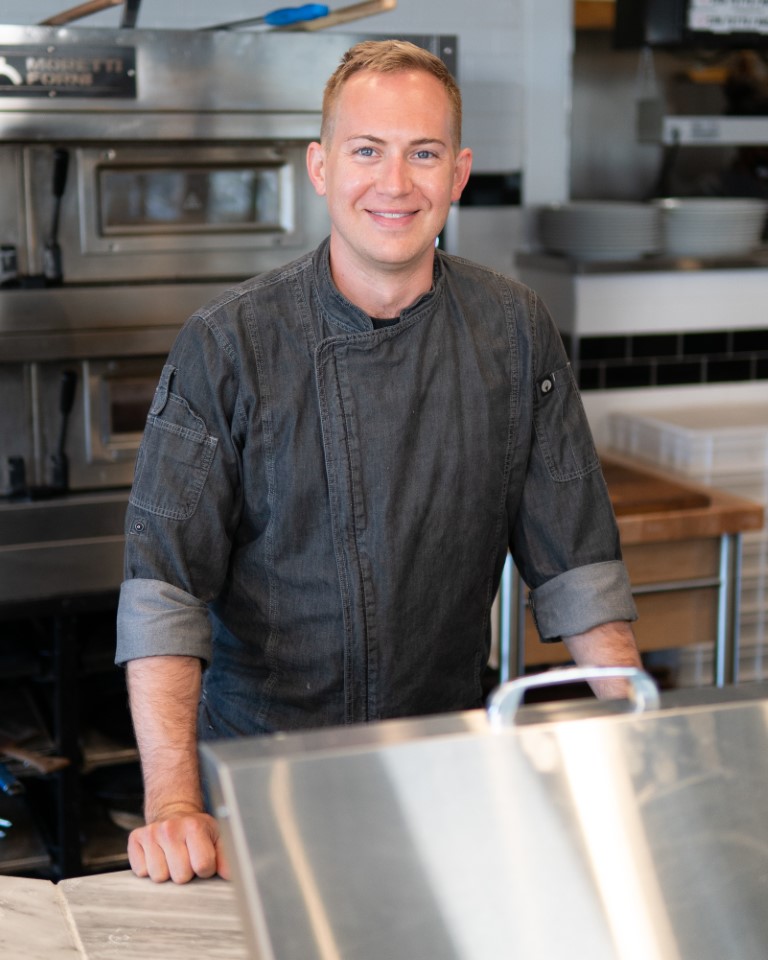 EXECUTIVE CHEF – SPECIAL EVENTS, CATERING
Curtis is culinary trained in New York and the East Coast with over 10 years of experience in a variety culinary disciplines. His passion for making fresh Italian food stems from his youth, and continues today to be focused as an ingredient-driven chef with a passion to touch as many people as possible with his food. With a background and experience in clubs, restaurant, hotels and as a catering business owner; Has allowed him a unique versatility in the kitchen.
In his free time, he enjoys long jogs, spending time on the beach and going snowboarding.