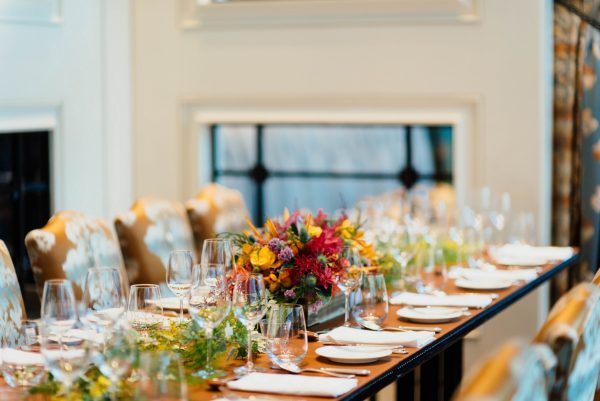 Are you planning a special event or gathering in the vibrant neighborhood of Hillcrest, San Diego? Look no further than Tavola Nostra, your go-to full-service Italian restaurant and pizzeria, offering exquisite catering services that will elevate your event to the next level. We take pride in being one of the best restaurants in Hillcrest, San Diego, and we are excited to bring our culinary expertise to your doorstep.
Hillcrest Catering – A Taste of Italy
At Tavola Nostra, we understand the importance of creating memorable dining experiences. Whether it's a corporate event, a birthday celebration, a wedding reception, or a casual get-together, our Hillcrest catering services are designed to meet your unique needs and exceed your culinary expectations.
Our catering menu boasts a diverse range of Italian dishes, all prepared with love and the finest ingredients to capture the essence of Italy's rich culinary tradition. From classic pasta dishes like our mouthwatering Lasagna Della Mamma to our artisanal pizzas with handcrafted, wood-fired crusts, every bite is a delightful journey through the flavors of Italy.
San Diego Catering Excellence
Tavola Nostra's dedication to culinary excellence extends beyond Hillcrest and covers the entire San Diego area. When you choose us as your San Diego catering partner, you're not just getting a meal; you're getting an unforgettable experience. We bring the same passion and commitment to quality that has made us one of the best restaurants in Hillcrest, San Diego, to every catering event we undertake.
Our professional team of chefs and service staff will work closely with you to tailor a menu that perfectly suits your event. Whether you have dietary preferences, specific themes, or unique requests, we will accommodate your needs to ensure your guests are wowed by the delicious, authentic Italian cuisine that Tavola Nostra is renowned for.
Flexible and Hassle-Free Catering
At Tavola Nostra, we understand that planning an event can be a stressful endeavor. That's why we make our catering services as flexible and hassle-free as possible. When you decide to choose us for your Hillcrest catering or San Diego catering needs, all you need to do is provide us with some essential event details, such as the type of event, date, time, and the number of people you expect. We will take it from there and provide you with a completely free quote, allowing you to focus on the other aspects of your event.
Our commitment to delivering the best possible service extends to our catering operations. We handle all the necessary arrangements. This leaves you free to enjoy your event without worrying about the details, secure in the knowledge that Tavola Nostra has your catering needs covered.
The Best Restaurants in Hillcrest, San Diego
As one of the best restaurants in Hillcrest, San Diego, Tavola Nostra has garnered a reputation for its delectable Italian cuisine, warm ambiance, and exceptional service. With a commitment to providing a memorable dining experience to our patrons, we take the same dedication and expertise into our catering services.
Our skilled chefs and dedicated team will bring the same restaurant-quality dining experience to your event, ensuring that your guests are treated to the finest Italian cuisine that Hillcrest has to offer. Our focus on quality and authenticity sets us apart, making Tavola Nostra the top choice for Hillcrest catering and San Diego catering services.
For those seeking a catering experience that encapsulates the essence of Italy and the culinary excellence of one of the best restaurants in Hillcrest, San Diego, Tavola Nostra is the natural choice. Whether you're celebrating a special occasion, hosting a corporate event, or planning any gathering that calls for exceptional cuisine, our Hillcrest catering and San Diego catering services will make your event truly special.
Reach out to Tavola Nostra today and let us know the details of your event. We'll provide you with a completely free quote and work with you to create a catering experience that your guests will cherish. Elevate your event with Tavola Nostra, where the flavors of Italy meet the heart of Hillcrest and San Diego.