We are very excited to announce the launch of our newly updated website. You can visit it at www.tavolanostrapizzeria.com. After months of hard work and dedication, we now have a faster, easier to navigate, and more user-friendly website.
Now, our website has a newer look, but the redesign wasn't just about looks. We wanted to revamp our website in order to create an easier experience for anyone looking to contact us or make a reservation with the restaurant. To make a reservation, please visit our Reservations page.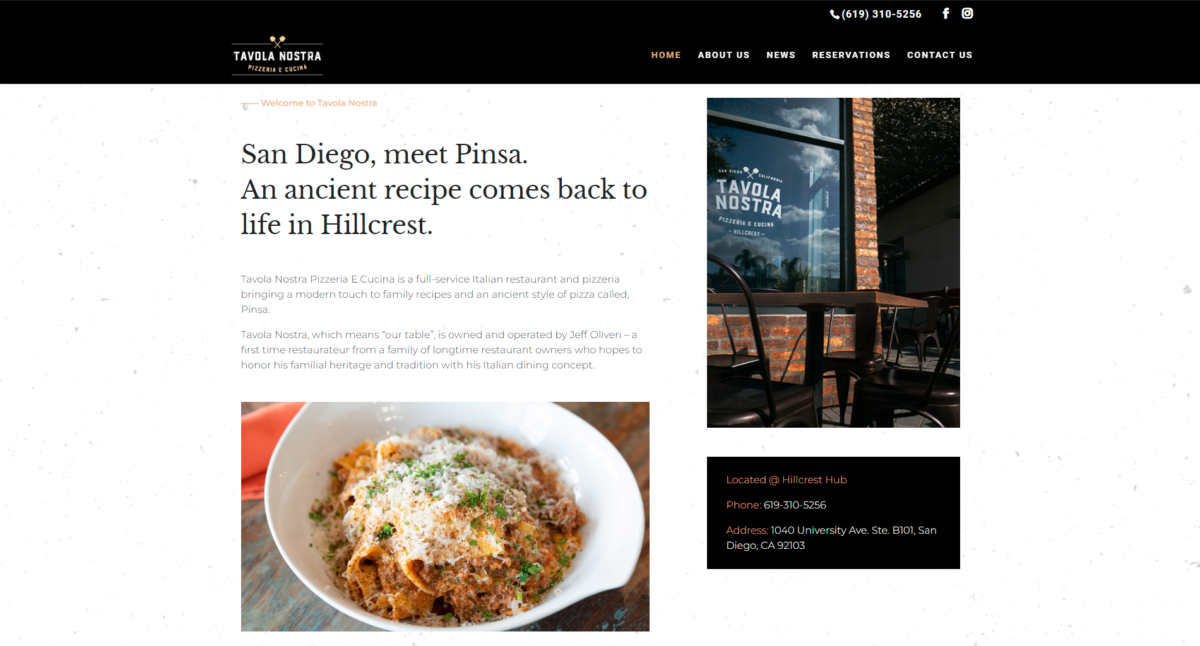 Our goal with this redesign is to provide our customers with an easier way to learn about our staff and the origins of our recipes, make reservations, and get in contact with us. We hope that this new website will help to make a closer connection between our staff and you.
We will be constantly updating our social media accounts and blog with updates, information about special events, and menu highlights. You can also sign up for our newsletter.
Please drop by for happy hour between 3 and 5 PM Wednesday – Friday, or come by for lunch or dinner and try our authentic Italian food!
Thank you for being part of our journey and we hope you enjoy our site as much as we do.