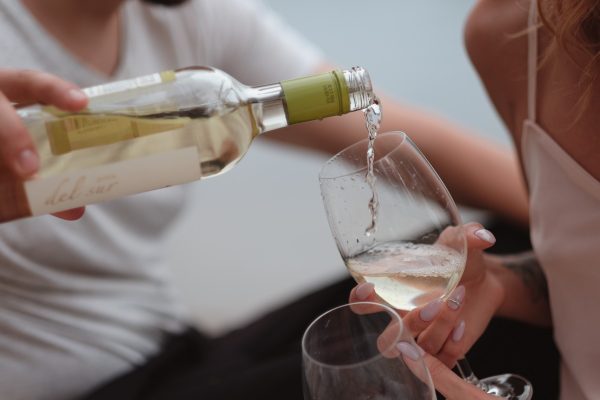 Hillcrest, where culinary excellence meets community charm, Tavola Nostra is thrilled to announce an enchanting evening for wine enthusiasts and food aficionados alike. Join us on November 16th from 4-6pm for an unforgettable Wine Tasting Event that promises to tantalize your taste buds and elevate your appreciation for the finer things in life.
Discover the Delights of Tavola Nostra's Hillcrest Menu
Before delving into the details of our upcoming Wine Tasting Event, let's take a moment to explore the culinary wonders that Tavola Nostra brings to Hillcrest. Our menu is a fusion of traditional and contemporary flavors, crafted with passion and precision to ensure a dining experience that transcends the ordinary.
From delectable appetizers to sumptuous main courses, Tavola Nostra takes pride in offering a diverse range of dishes that cater to every palate. Whether you're a local seeking new culinary adventures or a visitor eager to explore the vibrant food scene in Hillcrest, our menu is a testament to our commitment to excellence in every bite.
Raise Your Glass at Tavola Nostra's Wine Tasting Event
Mark your calendars for November 16th, as Tavola Nostra invites you to an exclusive Wine Tasting Event that promises an evening of sophistication, flavor, and community. From 4-6pm, immerse yourself in a curated flight of four exquisite wines for just $10 per person. This exceptional opportunity allows you to savor a variety of wines, each selected to complement the rich tapestry of flavors found in our Hillcrest menu.
As a special treat, we're delighted to offer complimentary appetizers to enhance your tasting experience. Indulge in a delightful array of carefully crafted bites that perfectly complement the nuances of the wines on offer. It's an evening designed to elevate your senses and create memories that linger long after the last sip.
Unwind in Hillcrest's Culinary Haven
Hillcrest isn't just a location; it's a culinary haven that beckons those with a passion for great food and exceptional wine. Tavola Nostra, nestled in the heart of Hillcrest, embodies the spirit of this vibrant community. Our Wine Tasting Event is an opportunity to immerse yourself in the unique blend of flavors that define both Tavola Nostra and the food scene in Hillcrest.
Whether you're a wine enthusiast, a foodie seeking new tastes, or someone looking for a delightful evening in the company of friends, Tavola Nostra's Wine Tasting Event is the perfect occasion to unwind and savor the best that Hillcrest has to offer.
Secure Your Spot at Tavola Nostra's Wine Tasting Extravaganza
Reserve your place at Tavola Nostra's Wine Tasting Event now by contacting us or visiting our restaurant in Hillcrest, San Diego. With limited spots available, this is an exclusive opportunity to indulge in a delightful flight of wines and complementary appetizers, all within the welcoming ambiance of Tavola Nostra.
Don't miss out on this chance to immerse yourself in the flavors of Tavola Nostra and the culinary richness of Hillcrest. Join us on November 16th, from 4-6pm, for an evening that promises to be a feast for the senses, where every sip and bite is a celebration of Hillcrest's vibrant food culture.